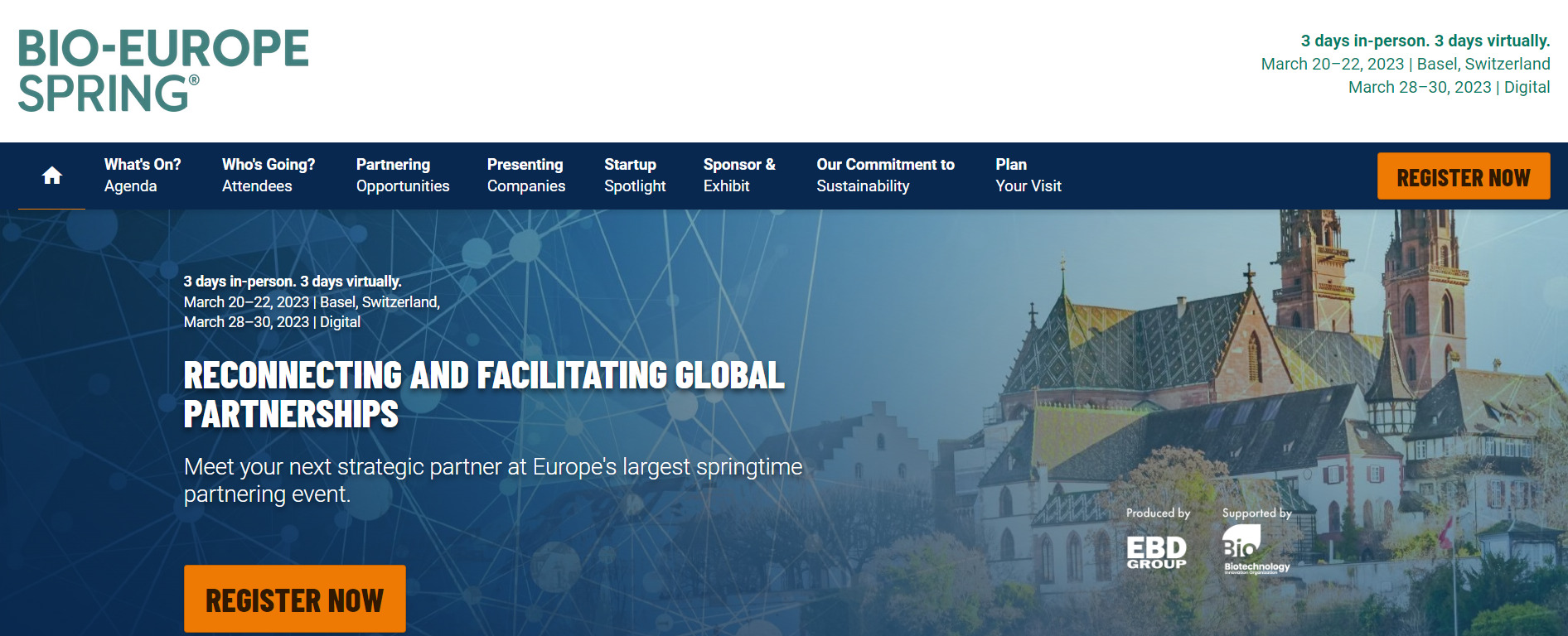 Dates:
March 20-22, 2023 | Basel, Switzerland & March 28-30 | Virtual Event
BIO-Europe Spring attracts a wide range of business leaders, including senior executives of leading biotech companies, business development teams from large and midsize pharmaceutical companies, investors and other industry experts.
What's on? Agenda available here
Website event here
Please contact us to benefit from a VIP code to retrieve 10% off registration fee for BEAM Members only!