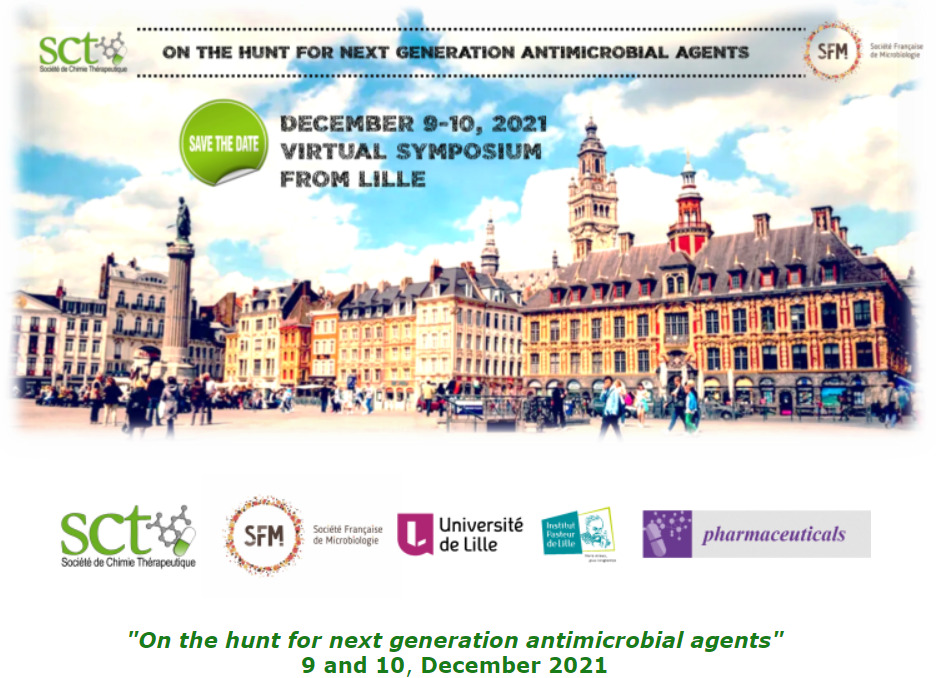 Date: 9 and 10, December 2021
The rapid emergence of antibiotic resistance (AMR) in bacteria is one of the most pressing global health threats. Despite its significance, the potential impact of this phenomenon remains largely underappreciated by a large portion of the population. The recent Covid-19 pandemic has further intensified the use of antibiotics, often without clinical justification, which is expected to further impact on near future AMR statistics. In Europe alone, >33,000 deaths per year are attributable to resistant infections (700,000 world-wide), resulting in a substantial clinical and financial burden on healthcare providers, clinicians, patients and their families. The cost associated with the management of these infections is estimated at $ 11.3 billion. If we do not strengthen our efforts to stem the tide of antimicrobial resistance, it is predicted that by 2050 antibiotic resistant infections may cause 10 million deaths worldwide.
Fortunately, many academic groups and a small number of biotech companies, have chosen to take up the exciting challenge of replenishing the antibiotic development pipeline with innovative molecules.  Specialists of these two disciplines will talk about their recent advances in presentations targeting a multidisciplinary audience.
Confirmed speakers:
Florence Séjourné, Beam Alliance, France
Dr Giulia Manina, Institut Pasteur Paris, France
Pr Paul Hergenrother, University of Illinois, USA
Dr Glenn Dale, Bioversys, Basel, Switzerland
Dr Robert Bates, GSK, Tres Cantos, Spain
Pr Klass Martinus Pos, Goethe University Frankfurt, Germany
Dr Tim Opperman, Microbiotix, Massachusetts, USA
Dr Kevin Pethe, Nanyang Technological University, Singapour
Dr Cédric Couturier, Evotec, France
Pr Paul Race, Bristol University, UK
Pr Michel Arthur, Centre de Recherche des Cordeliers, Paris
Dr David Davies, Antabio, France
Dr Garrett Moraski, Montana State University, USA
Registration fee: 25€ – Registration include: participation in all scientific sessions, Congress abstract book.
Registration link here.
More information available here.